Date/Time
Date(s) - 05/10/2022
10:30 am - 11:00 am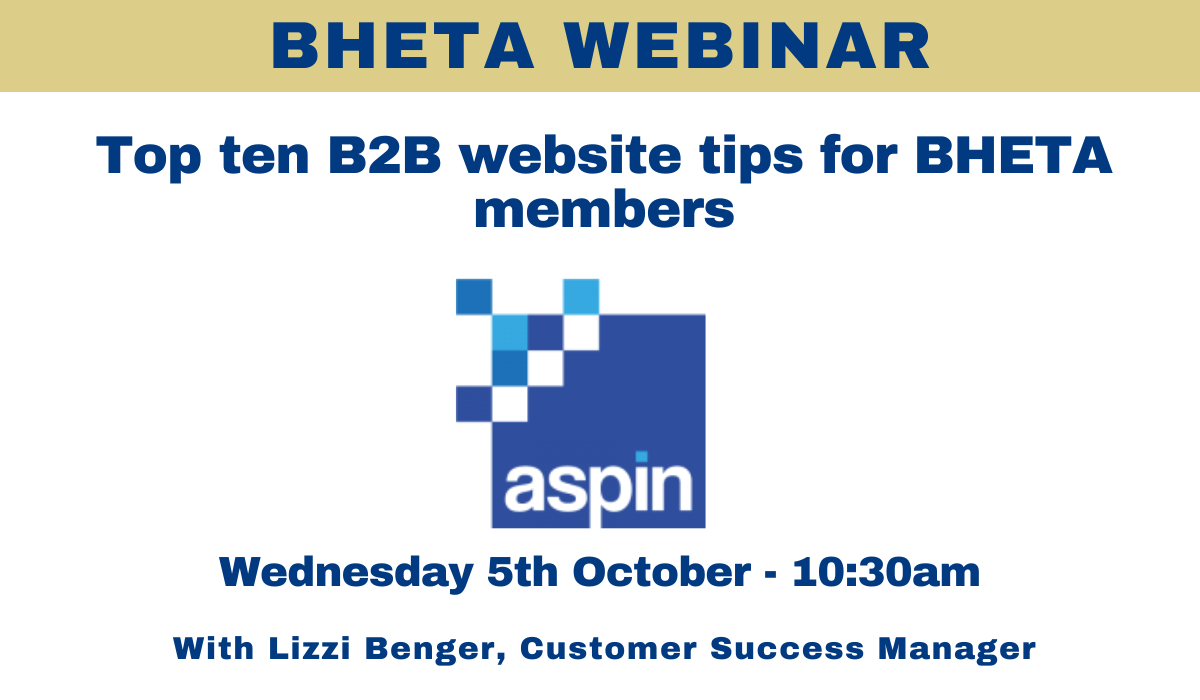 BHETA are delighted to bring you a webinar "Top ten B2B website tips for BHETA members" hosted by our Business Support Providers Aspin, on Wednesday 5th October at 10:30am
It's 2022 and the pressure on companies continues as we witness a backdrop of rising costs, ongoing issues with supply chains and challenges with labour markets. Competition is more intense than ever as we all strive to grow our market share.
In response to this, Aspin are offering a webinar this autumn to challenge your trade website approach and to ensure that your customers will stick around. Tune in to find out how to communicate with your customers, encourage them to try your website and get them placing repeat orders. Aspin will present some great hints and tips which will help you to gain maximum benefit from your investment in a trade website.
Following the presentation, attendees will have the opportunity to pose questions directly to Lizzi.
To register for each of the events, please follow the links above and if you have any questions, please contact Member Services on info@bheta.co.uk
We aim to approve all registration applications within 48 hours, should you not received confirmation within this time please contact BHETA Member Services on info@behta.co.uk
Map Unavailable