Date/Time
Date(s) - 23/11/2023
10:00 am - 11:00 am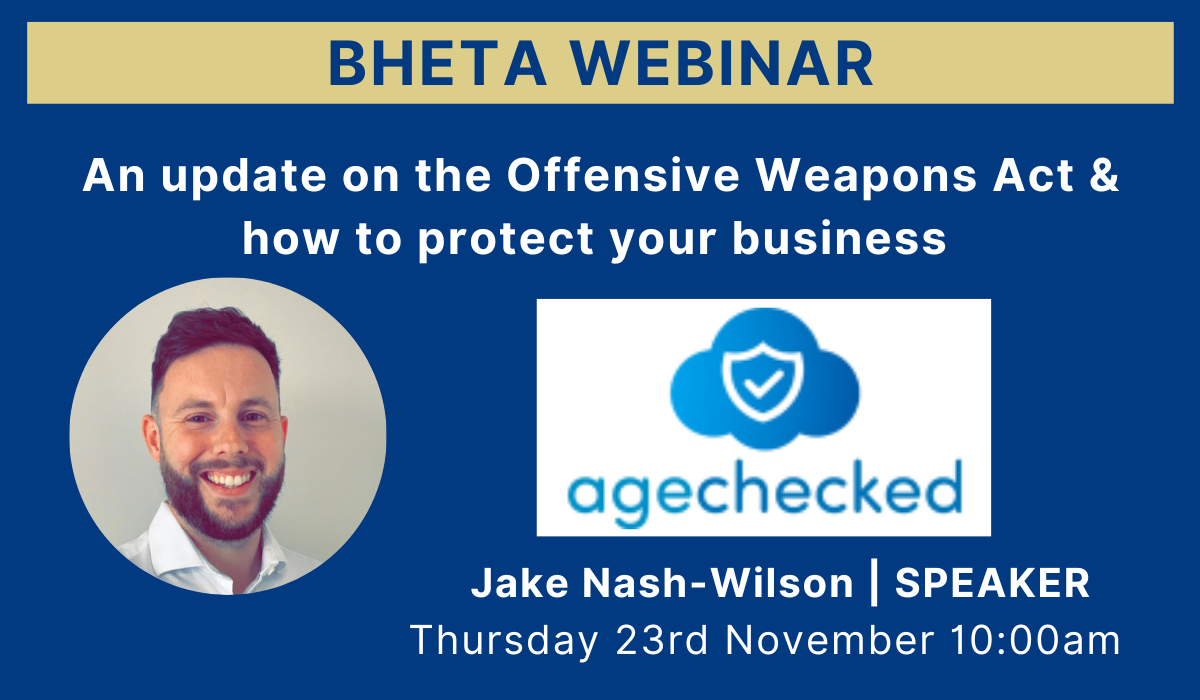 BHETA is pleased to announce we will be hosting a webinar with AgeChecked on Thursday 23rd November at 10:00am, presented by Jake Nash-Wilson. 
Following the recent update to the Offensive Weapons Act, any seller of age restricted product need to ensure they protect their business by staying up to date on legislation. Sellers failing to conduct due diligence on the sale of blades face heavy fines and increased prison sentences.
This webinar will provide our members with an update on the recent consultation on the Offensive Weapons Act. New additions to the law and an understanding of what retailers need to be doing to ensure that they are verifying the age of their customers. AgeChecked provides a seamless integration into your e-commerce system to allow you to swiftly and securely verify the age of anyone buying a blade from your website. Remember the responsibility is on the seller to check this before a sale is made.
This event is for BHETA members. Non-members who are interested in experiencing a BHETA event and are thinking of joining our association, are welcome to have a 'taster session', on the condition they are happy to have a membership chat with our sector manager.
To register for the event, please follow the link below and if you have any questions, please contact Sally in Member Services on sjg@bheta.co.uk
Map Unavailable